"Mack Restoration by Mickey Delia"
963 Rt 519
Kingwood, NJ 08825
908-723-1073
oldtruckfarm@yahoo.com
Like us on Facebook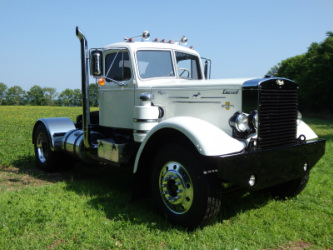 We love our trucks. After a while, a good truck is like a good dog. We know them, their personalities and little quirks. We talk to them, we "get" them, and at some point it even seems like they understand us.

But let's face it, not too many people who own trucks own 'em as conversation pieces. We work them hard, and after a while, it really starts to show.

The engine may still have the heart of a prizefighter, but the body's starting to show its age. Dust, grime, dents, scratches… you name it, your rig's got it. And then some.

But sometimes, we love those beat-up old hulks so much that when the time comes, we can't bear to put them out to pasture. Especially when you're dealing with a classic – the Macks, Autocars, and Petes – it seems a sin somehow to just let a good truck go to seed. Restoring classic trucks to their former glory isn't an amateur's job, as we learned recently when we sat down with Mickey Delia. He shares a bit with us about how he got into specializing in Mack restoration, and antique trucks and he's still at it some 40-odd years later.



---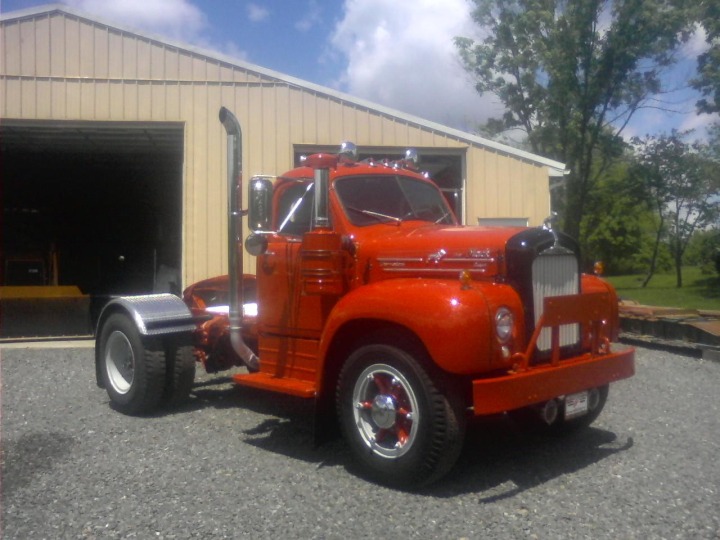 Mickey Delia and Mack Trucks
"Mickey"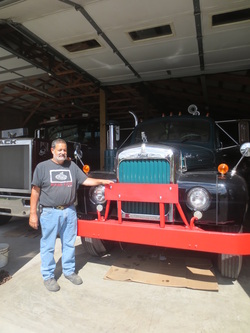 "I got into Mack Restoration when I was only a kid. My father was in the garbage business, so I grew up around big Mack trucks, fell in love with them. It got to the point where I wanted to take them apart myself.

So when I was about fifteen years old, I bought my first truck. I took that old truck apart and put it back together, got it back in shape.


I never liked to buy new and payments, so I'd buy older trucks and redo them. I'd do one a year all my life, sometimes more. The last ten years is mostly just for show. Mostly Macks, a couple of Autocars. My wife figured one time I did about 39 trucks."


---
Mickey Delia Explains all about Mack Truck Restoration
The way Mickey tells it, he got there more or less by a combination of enthusiasm and necessity. "When I started out, around 1969, it was a bad time to be in the garbage business, too much regulation. So my father and I decided to go into the excavating business. When the bottom fell out of the excavating business, I started doing restoration work full time.

I do 90% of the work myself, and I get it done right. I do all the assembly and disassemble on my own, sorting what's good – springs, suspension, engine, the steam cleaning and sandblasting, painting… and when I need to, I bring in other people.

I have an upholsterer, I have a welder who handles the critical welding, and I sub out engine work 'cause I have a mechanic who knows the old stuff inside and out. But all the wiring, plumbing and painting I handle myself."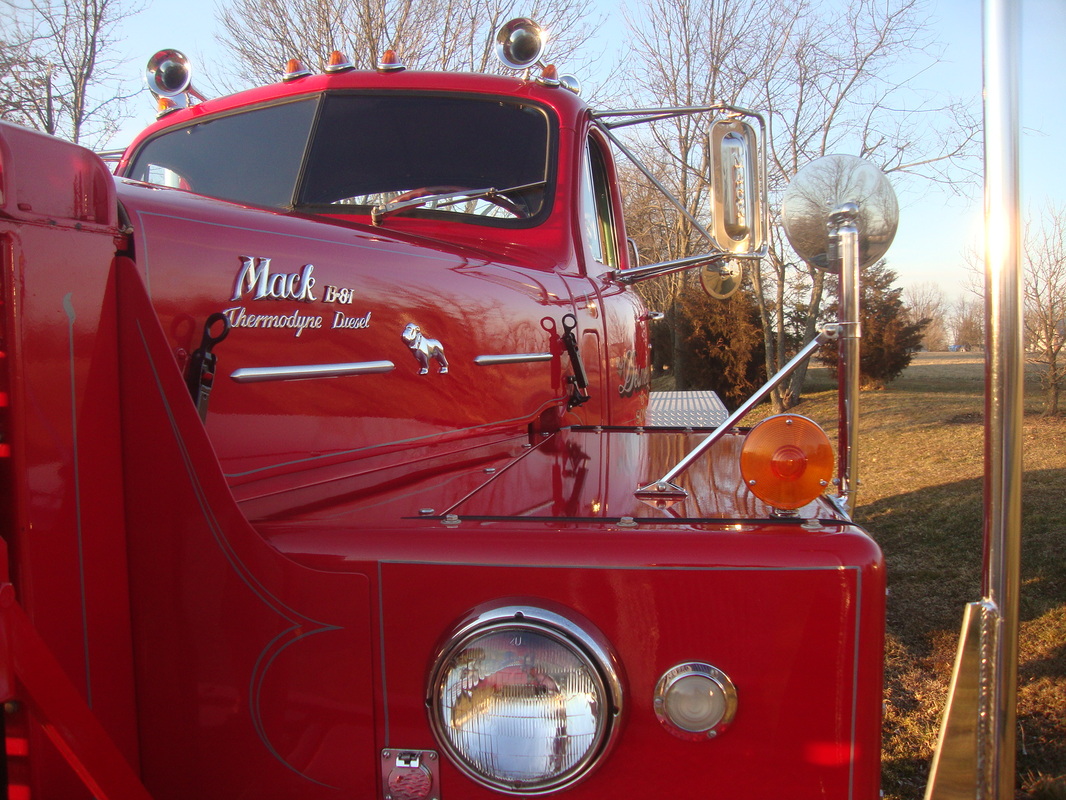 Professional Mack Truck Restoration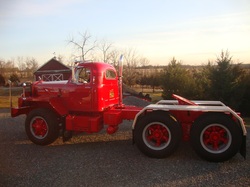 If you're trying to decide between doing your own restoration and leaving it to a professional, Mickey's got a few words of advice.

"A lot of guys just don't have the time. I have the time, and I get it done right the first time."

Most important? "Know what you have. I've had customers think they've got, say, a B-61, we talk, I'm getting things ready, and it turns out not to be that truck. If I know what it is, I can get the spec sheets and get things moving.

The other thing is, know your time frame and be honest about it. If I can't do it in the time you need it, I'm going to say so. Just as important, know your budget. If you've never done restoration, it's hard to put a number on it.

I can get you in the ballpark, but you have to know how far you're willing to go. But people don't realize that some of this stuff is very time-intensive. I've put hundreds of hours just into fenders. It's a lot of work if you do it right.

The challenge sometimes is finding the right parts. That's the biggest advantage to using me versus doing it yourself. I've done this for years, and I know where to find the stuff. The younger guys don't think to seek out those older guys, 'cause there's not a five or six million dollar complex and a bunch of advertising behind it.

I have the client buy the parts directly. I don't buy the parts, I get by on labor. But you have to talk this stuff out first. I don't like surprises, and I don't want to surprise people. If you're going to order stuff, let me know so I can make sure you're ordering the right stuff.
---
Mickey's Restored V-8 1965 B-81 Tandem Axle with Steel Bristol Donald Body
The Late Billy Cannon's 1963 Tandem B-81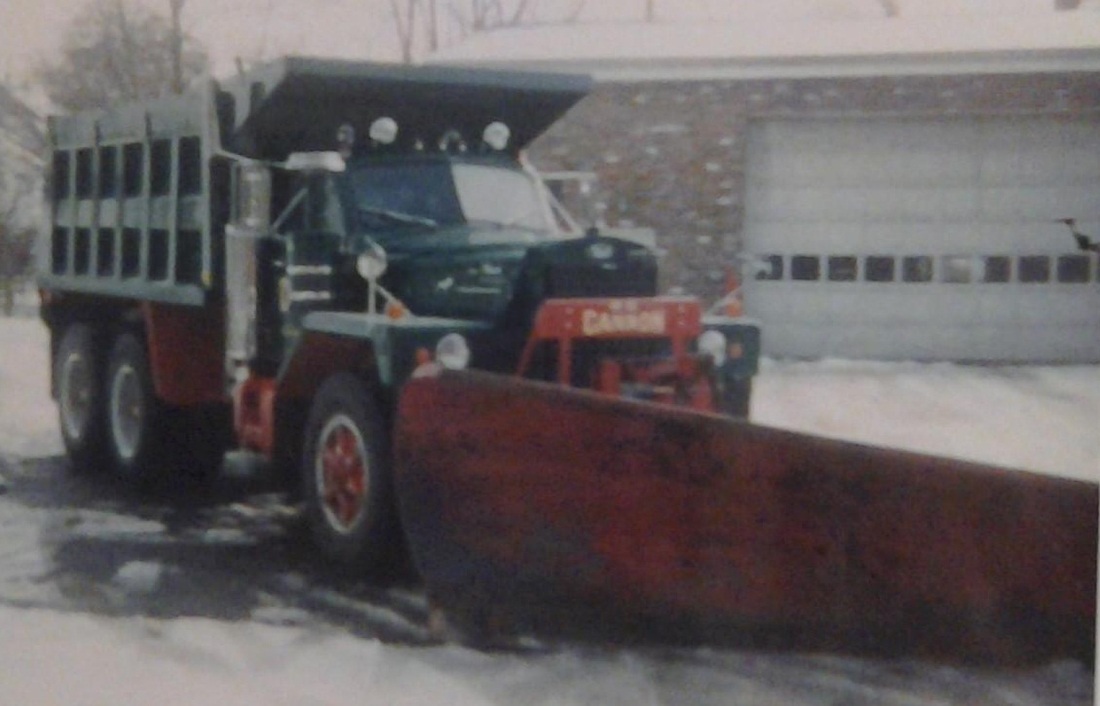 The Cost of Mack Restoration

If someone only wants to go ten thousand dollars into that truck, that's all I'm going to do. I give the truck what it needs. Sometimes that means a frame up restoration, sometimes just cosmetic work, and sometimes breaking the truck down altogether. But I've done anything from a few thousand dollars to 150 thousand, anything from cosmetic touch ups to museum quality work, whatever's safe and reasonable.

And you know, I lost a job last year 'cause I didn't give the guy a BS story. He went with someone else, and they just didn't do anything."

While he genuinely feels that no job is too big or too small, the man's got his standards. He explains, "I do a lot of research to make sure that things are as close to the originals as possible. So somebody came to me once with a '53 Mack that had a dual exhaust on it, and I took it back to a single exhaust. A few months later, he decides he wants a dual exhaust again, so I did all that over again.

On the other hand, I had a guy with a 1966 Autocar, one of only two built. We talked about it for months.

He decided he wanted to do a bunch of custom work that would've made it completely different than what it's supposed to look like.

"I mean, I'll make small changes, but I'm not running a chop shop."


At the end of the day, that's the attitude and set of values that's sustained Mickey through 43 years in business. You can even see it as he looks ahead to what's next. "Next year, I'm starting a flatbed service to transport trucks from where the owner's got them to my shop. It minimizes damage and issues so I'm not fixing something that happened when a hauler got careless.

I'm also building a storage facility so people have somewhere to keep their trucks once the work's done. And on top of everything else, I'm expanding my work on farm tractors. I've had other restorers tell me that tractors looked better coming out of my shop than they did coming out of the factory.

I also do Mack Superliner restoration, including many Mack Superliner trucks such as MACK 90, MACK R700, MACK V8, MACK RW613 and many other Mack Superliner Truck series.

Just like the trucks, I research everything, and since the decals you get any more look terrible, I work with a custom painter to hand-paint the markings instead of using the decals. It just looks better, and closer to the original."

Before we part ways, I ask him what keeps him going after all this time. This time, there's no hesitation. "I love the work. Seeing what they look like when I get 'em versus what they look like when I'm done. That makes it all worth it."

---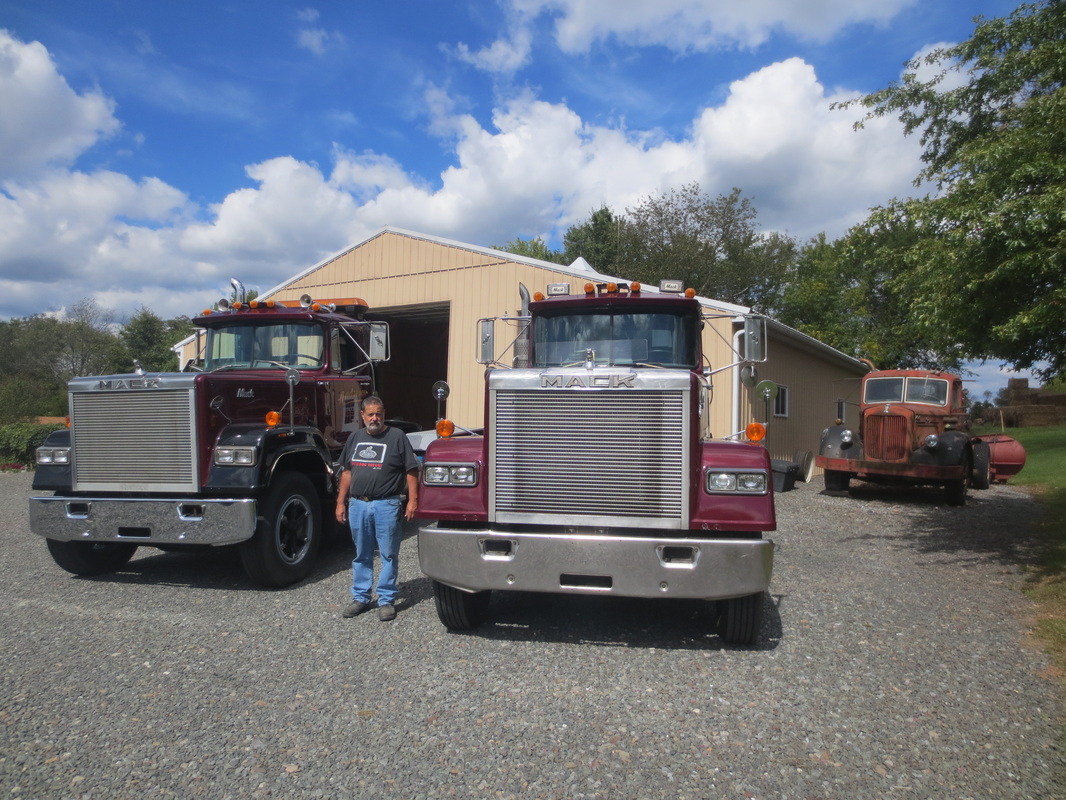 Below you will find just a few of the many antique truck's and Mack Restoration by Mickey Delia he has personally restored for himself, he also does including
Mack Superliner restoration.



This 1949 KB-11 International was purchased by Navistar International and can be seen in their museum in Chicago